WATFORD TO PLAY SWEDISH ALL-GRANDMASTER TEAM IN FIRST ROUND OF 4 NATIONS CHESS LEAGUE
    4th Watford junior [u-12] rapidplay will be FIDE-rated and is expected to take place on Monday 27 J

uly.
Over-the-board activity suspended but online chess taking place - see below re 4NCL, J4NCL, 2020CHESS
CLUB NIGHTS
With suspension of over-the-board play, Watford is currently playing online only.   There are two club sites on Lichess - "Watford Chess Club" is open to all members and some guests and "Watford Juniors" which for safeguarding reasons is restricted to juniors who are club members or are well-known to those juniors.
Both gro
ups will take part in 4NCL online [starts T

uesday 7 April]

and 

Watford

J

u

niors will also play in J4NCL online [starts Th

u

rsday 16 April] - contact Roger Lancaster for this - and in 2020CHESS online where stage 2 [see below, right-hand col

umn] started Monday 6 April

.  
The club meets throughout the year on Monday evenings (6.0 - 10.45, usually ample free parking on Mondays) at West Herts Sports Club, 8 Park Avenue, Watford WD18 7HP.    Juniors have priority during the first 90 minutes.  
Chess is played in the Function Room although members and visitors have access to the separate and comfortable lounge bar area - as well as alcoholic beverages, the bar serves tea, coffee and soft drinks.   The club plays in the 4 Nations Chess League and the Hertfordshire League with junior teams playing in the Junior 4 Nations Chess League.
Intending new members of all levels and abilities (with the obvious proviso that they know how to play chess) are welcome.  Club policy is that newcomers are allowed three visits as guests to sample the atmosphere and decide whether they wish to apply to join the club.   This website aims to give full information about the club but, if you find there is anything not covered here, please use the "Contact Us" facility and a committee member will get in touch.

4 NATIONS CHESS LEAGUE ONLINE / J4NCL ONLINE
It is confirmed that 5 Watford teams, including two junior teams, will compete in the main 4NCL online where the first round will take place on Tuesday 7 April on Lichess at 7.30.   Watford pairings as follows:
DIVISION 1:  ChessPlus Alpha v Watford 1   DIVISION 3:  Wessex Stars B v Watford 2   DIVISION 5:  Watford Juniors A v Kent Kestrels D, Watford 3 v Battersea Pawnbreakers, Watford Juniors B v Uxbridge Knights.
Watford's division 1 opponents are top seeds for the event, with the best-known of their Swedish all-grandmaster team being former womens' world number one, Pia Cramling, who is likely to be as low as number four in the opposing line-up.
There will be at least three Watford junior teams competing in the corresponding junior event [J4NCL online] where the first round will place on Thursday 16 April at 6.0.    Registration deadline for this is midnight on Friday 10 April.

4 NATIONS CHESS LEAGUE - DIVISION 4
Rounds 7-11 of this year's 4NCL will no longer take place on the original dates in April and May due to the present pandemic.   Tentative plan at present is reschedule these for later in the year with a knock-on effect on the 2020-21 4NCL which will accordingly not get under way until early 2021.    That could change - up-to-date information should be available on the 4NCL website although it is planned to summarise this here.
Main points to note are that 4NCL entails one round each day, with the rate of play 40 moves in 100 minutes (plus 30 second increments from move 1) followed by the rest of the game in 50 minutes (again with 30 second increments). That means a 60-move game could conceivably take as long as 6 hours, far longer than local league chess.  All games are ECF-graded and, subject to meeting the usual conditions, FIDE-rated.
Division 4 [34 teams] summary after round 6:  
 
P
 
W
D
L
 
GP
 
MPts
1
 
Sussex Martlets 2
6
 
6
0
0
 
27
 
12
2
 
Fischer's Catch
6
 
5
0
1
 
21½
 
10
3
 
Wood Green Youth
6
 
5
0
1
 
20
 
10
4
 
Watford A
6
 
4
1
1
 
23½
 
9
5-20
 
 
 
 
 
 
 
 
 
 
 
21
 
Watford B
6
 
3
0
3
 
14½
 
6
22-34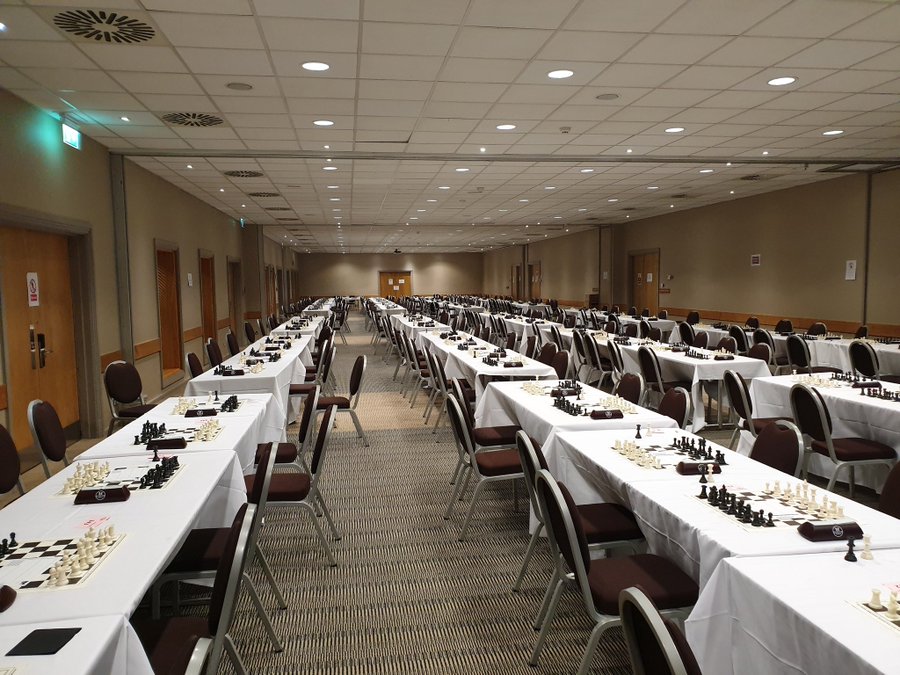 HERTFORDSHIRE CHESS LEAGUE
The 2019-20 competition, which began on 30 September, has been suspended as a result of the present pandemic.  See 'Fixtures' page for a list of fixtures and 'Results' page for reported results.    No recent results reported here for Watford 1.
Watford 2 are well-placed in Division 2 and promotion back to Division 1 is not out of the question.
 
 
 P
 
W
 D
L 
 
MPs 
 
 For
 Agst
1

Watford 2

8

 
6
1
1
 

13

 

26.5

13.5

2
B Stortford 1

8

 
5
2
1
 

12

 
24.5

15

.5
3
H Hempstead 2

8

 
3
2
3
 

8

 
1

9

.5
20.5
4
Borehamwood 1

8

 
3
0
5
 
6
 
17
23
5
Stevenage 1

8

 
2
3
3
 
7
 
21
1

9

6
Welwyn H'f'd 1

8

 
0
4
4
 
4
 

14.5

21.5
7
St Albans 2

8

 
2
2
4
 
6
 

17

23
In Division 3, Watford 3 is also doing well with four wins, three draws and one defeat, from its first eight completed matches.   Watford 4, in the next division, is in mid-table with three wins, two draws and four losses from its nine matches to date.    In the separate under-120 league, the Watford u-120 team has won five, drawn one and lost two of its first eight matches.
CLUB NEWS IN BRIEF
Second 2020CHESS online, with Watford Juniors competing, now attracts entries from the UK, Australia, Belize, Bulgaria, Ecuador, Germany, Italy, Malta, Russia, South Africa and the United States - see below
Sunday night's online blitz won by Andrew Stone on 7/10 ahead of Jerry Rudge 6/7 and Mace Carnochan 6/9
Friday night's online rapidplay won by Mace Carnochan [86%] ahead of Darrell Pigott [75%] and Danny Mallaghan [50%]
Wednesday night's online bullet tournament won by Andrew Stone on 11/11 ahead of Ed Holland [10] and Jerry Rudge [8]. 
Golders Green u-145, 7 March:  Avy Dasgupta 4/6 [jt 4th], Siena Gurjar 3.5 
Uxbridge u-8 UKCC qualifier, 7 March:   Aarav Arora and Advait Keerthi Kumar 5/7 [jt 3rd]
Price Cup [club championship] round 5 pairings are at http://chess-results.com/tnr488577.aspx?lan=1&art=2&rd=5
Hertfordshire u-11, 1 March:  Maanav Nagda 4.5/6 [4th]
West of England u-12, 22-23 February:   Avy Dasgupta 5/6 [+4 =2] winner, also taking prize for best u-11
Six-year-olds Aarav [left] and Advait finished joint third in the Uxbridge u-8 UK Chess Challenge  event in March
ARCHIVE:
Article in Watford Observer, 19 February: https://www.watfordobserver.co.uk/sport/18247132.watford-chess-club-looking-sponsors-ahead-international-tournament
Club rapidplay, 30 December 2019, results at  http://chess-results.com/Tnr501649.aspx?lan=1
3rd Watford Junior (u-12) Rapidplay, 29 July 2019, results at http://chess-results.com/tnr457143.aspx?lan=1
Club rapidplay, 8 July 2019, results at http://chess-results.info/tnr453784.aspx?lan=1
Price Cup (2018-9 club championship), October 2018 to June 2019, results at  http://chess-results.com/tnr382758.aspx?lan=1
2nd Watford Junior (u-12) Rapidplay, 27 May 2019, results at http://chess-results.com/tnr435032.aspx?lan=1
Club rapidplay, 13 August 2018, results at http://chess-results.com/tnr374277.aspx?lan=1
1st Watford Junior (u-12) Rapidplay, 30 July 2018, results at http://chess-results.com/tnr373197.aspx?lan=1

JUNIOR 4 NATIONS CHESS LEAGUE   
Third and final J4NCL weekend was 15-16 February at Mercure Daventry Court Hotel where two Watford teams were among the 22 teams taking part.   We couldn't assemble a sufficiently strong team for Division 1 so our two teams [Watford Blues and Watford Reds] were competing against 12 other teams in Division 2.  
Several of our players were off form so the results were a little disappointing, with both teams finishing in the lower half of the table.
First J4NCL weekend for 2020-21 will be 26-27 September at Holiday Inn, Birmingham Airport.  To be eligible, juniors must be under 18 on the date of the game in question.    More background on J4NCL appears on the 4NCL website
Watford Reds [L to R:  Jeff,  Jake,  Theo,  Judith] at the J4NCL Febr

uary 2020 weekend
OTHER JUNIOR MATCHES
Watford juniors play twice a year against Uxbridge juniors in a double-round rapidplay where virtually the entire Watford junior membership is invited to take part.    There were two well-contested matches in January and June 2019, with Watford running out winners on both occasions.   Watford also won the third match, on 9 December, by 18 points to 10.   Next match is scheduled, virus permitting, for Monday 15 June.
Watford juniors also now play an annual match against St Albans juniors to coincide with the annual Chiltern Trophy match between the two clubs - but at the opposite venue.   The first, in September 2019, was a close affair contested over 2 rounds of rapidplay with St Albans emerging 12.5-11.5 winners.
Watford Juniors have just finished playing in the first stage of 2020 CHESS ONLINE.    They ended a row of losses against university sides by beating Sheffield 6.5-1.5 in the sixth and final round.    The next match [5 April] was a friendly against Surbiton Juniors which we won 7-5 followed next day by a 2020CHESS encounter with Aberdeen University  which we lost 6.5-3.5.   Tuesday sees two junior teams taking part in the online 4 Nations Chess League.
Second stage of 2020CHESS ONLINE, Monday's first round pairings [England teams except where shown]:
Endgame New Mexico Chess Club [USA] v Harvard [USA];  MIT [USA] v LSE; Grassy Park Chess Academy [South Africa] v Tiger Sharks A [winners of stage 1];  Oxford University v Geelong Chess Club [Australia];  Leeds University v Bon Accord A [Scotland]; Broadlands Chess Club v Mdina Knights [Malta];  Sussex University v Petts Wood & Orpington;  Tiger Sharks B v Ecuador [Ecuador];  Port Elizabeth B [South Africa] v Melbourne University [Australia].
Warwick University v Port Elizabeth C [South Africa]; Simonstown Chess Club [South Africa] v Louisiana Masters & Candidates [USA]; Port Elizabeth A [South Africa] v Tuks;  University "G D'Annunzio" Pescara [Italy] v Melbourne University B [Australia]; Financial Moscow University [Russia] v University of L'Aquila [Italy]; University of Southern Maine [USA] v Manchester University A; 4 Knights v Durham University A; Watford Juniors v Aberdeen University A [Scotland].  
Bon Accord Chess Club B [Scotland] v Manchester University B; Durham Alumni v Bulgaria [Bulgaria]; Aberdeen University B [Scotland] v Bath University; Konstanz [Germany] v Edinburgh University [Scotland]; Fircroft v Abruzzo Chess University [Italy]; Bay Tigers [South Africa] v Aberystwyth University [Wales]; D'Ascanio Vintage [Italy] v Northenden; Oxford Brookes University v Durham University B.
Belize [Belize] v York University; Sheffield University v Bloemfontein Wild Knights Club [South Africa]; Chess Heroes [South Africa] v Eton College A; Eton College B v Chess African Chess Lounge [South Africa]; Chess Carolinas [USA] v Reading University.
CLUB SHIRTS
Club polo shirts can be bought, in various adult and junior sizes, at  https://myclothing.com/ costing £5.50 to £6 [juniors] or £7 [adults] with £3 delivery charge.   T-shirts also available, junior sizes only, £5 to £5.50.
Watford Chess Club
Annual General Meeting
held at
West Herts Sports Club, Park Avenue, Watford WD18 7HP
on Monday 16th September 2019 at 7:30pm 
 AGENDA
1.  Receive apologies for absence
2.  Approve minutes of September 2018 AGM (copies are attached)
3.  Receive report from the President on the 2018-19 year, and to approve the Accounts for the financial year ending 31st July 2019
4.  Agree Club membership subscriptions for 2019-20. The Committee proposes:
Adults Full £60, Associate £40 and Social £20. 
Juniors and students Full £35 Social £20.
Full membership entitles a member to participate in all Club activity.
Associate membership: a member can take part in the Club's inter-club competitive activities (but not the Price Cup) but not otherwise use the club's facilities on club nights, except for designated special events.
Social membership entitles a member to full use of the Club's facilities on club nights but not to participate in any of the club's competitive activities (including the Price Cup), except for designated special events.
The subscriptions represent an increase on last year because the club will pay next year for all (adult and junior) 4NCL fees. There will be a £2 discount in all categories for everyone who pays by bank transfer, with the member's name as a reference, before 1 October 2019.
5. Present trophies to winning individuals 
6.  Elect Officers, Secretaries and Committee for 2019-20:
post

(** = committee) 

2018-19 post holder

Elected/appointed 2019-20

** President/**Treasurer (joint)

Hanisha Gurjar, Jennifer Hurrell

Hanisha Gurjar, Jennifer Hurrell

** Club Secretary

Paul Littlefair

Paul Littlefair

** Membership Secretary

vacant

Sandesh Tathare

** Juniors Secretary

Roger Lancaster

Roger Lancaster

Tournament Secretary

Andrew Stone

Andrew Stone

Match Captains

Andrew Stone (Herts 1st, Russell)

Ernest Karumazondo (Herts 2nd) 

Cecil Sloan (Herts 3rd) 

Paul Littlefair (Sharp)

Geir Erik Nielsen/Pete Edwards (u140,u140ko)

Roger Lancaster (4NCL 1st)

Sanjay Vig (u120,u120ko, 4NCL 2nd)

Christian Bland (H&D)

Andrew Stone (Herts 1st, Russell)

Ernest Karumazondo (Herts 2nd) 

Cecil Sloan (Herts 3rd)  

Paul Littlefair (Sharp)

Sanjay Vig (4th , U140 ko, 4NCL 2nd)

Roger Lancaster (4NCL 1st)

Keith Hylands and Karthik Ramesh [joint] (u120,u120ko)

No H&D entry this year

Webmaster

Geir Erik Nielsen

Geir Erik Nielsen

Equipment Curator

Bradley Mead-Herbert

Bradley Mead-Herbert

** Other Committee members 

(up to 4 additional positions)

Simon Charles

Bradley Mead-Herbert 

Cecil Sloan

Sanjay Vig

Simon Charles

Cecil Sloan    

Sanjay Vig

Ernest Karumazondo

Auditor

Philip Abbott

Philip Abbott
7.  Any Other Business  
Paul Littlefair
Secretary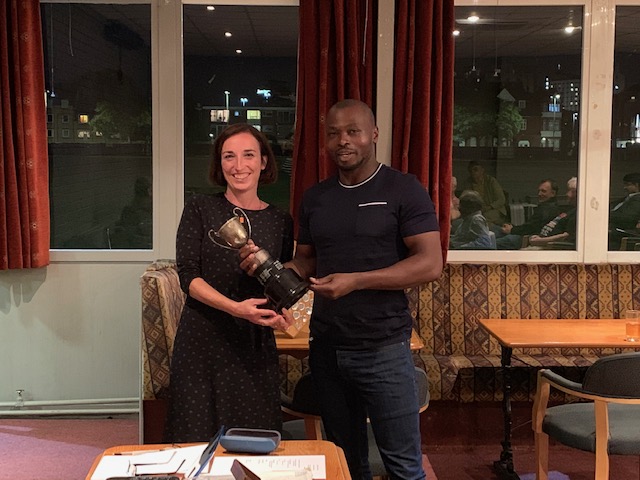 Jennifer Hurrell presents Ernest Karumazondo, joint winner with Andrew Stone, with the Price Cup
Everyone is welcome (to access, click on pictorial below) at Geir Erik Nielsen's YouTube channel at
USEFUL CONTACTS AND WEBSITES

 

Watford Chess Club email address

This email address is being protected from spambots. You need JavaScript enabled to view it. 

(allow up to 2 days for reply)

English Chess Federation

Hertfordshire Chess Association

Hertfordshire Chess League results

Hertfordshire Schools Chess Association

4 Nations Chess League (incl. J4NCL)

Tournament chess results (main site for this)

http://chess-results.com/Default.aspx?lan=1
PLAY AN AI (ARTIFICIAL INTELLIGENCE)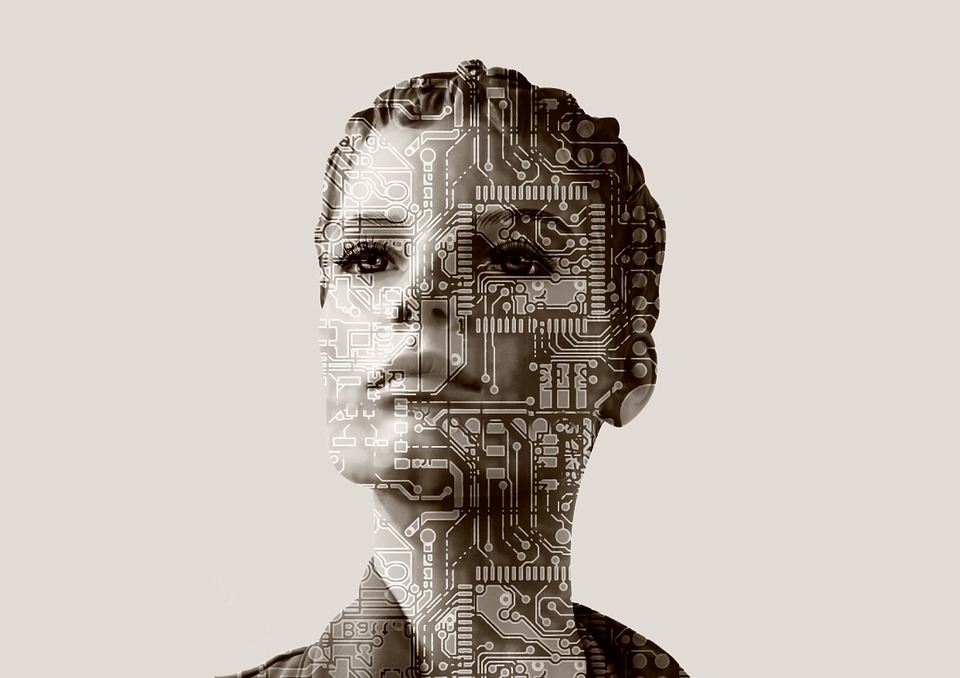 Tired of playing the boring old computers that always beat you or play so weirdly you can't understand what is going on, asks webmaster Geir Erik Nielsen? Read our article on Artificial Intelligence and how you can install it at home
Also embedded in the updated article is now a video of how to get the best of Arena and Leela at home.
As a teaser for it all, and as an incredibly instructive game, here is how Leela deals with the Benoni
CLUB PRIVACY POLICY - FORMAL NOTICE
If you are a member of Watford Chess Club (the "Club"), your personal data will be processed by the Club for the purposes of Club and membership administration and to facilitate your participation in club competitions and similar events.  For fuller information, click "Privacy Policy" link under "Policies and Procedures".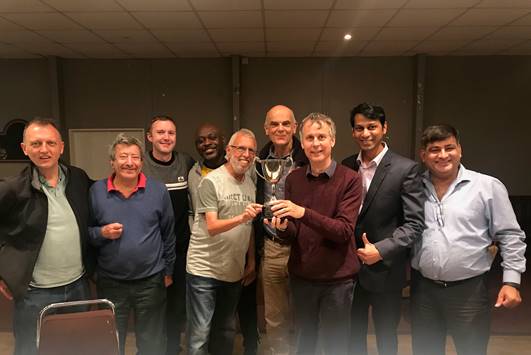 Watford players celebrate after beating St Albans in the season-opening Cheshire Cup match on 23 September. Above, from left, David Shaw, Chris Russell, Alistair Taylor, Omowale Nelson, Barry David, Neil Dunlop, Paul Littlefair (non-playing captain), Sandesh Tathare, Sanjay Vig.