Have you got to travel on the train to work, or simply feel like your lunch hour is somewhat wasted browsing the web, have you often wondered if you could spend that time learning more about chess? It is difficult to bring your own chess teacher with you every day on that  journey, or is it?
With a tablet you should easily be able to access Youtube and countless hours of free chess instruction by some very entertaining and knowledgeable people. Watch from anywhere, when you have the time and feel eager to learn. Two of the best ones (in the authors opinion) are:
Kingcrusher: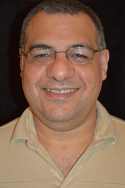 Kingcrusher, or Tryfon Gavriel, plays for Barnet Elizabethans in the Hertfordshire League. Some of you will no doubt have played him over the board. With an ECF rating of 203, his in-depth analysis of famous and instructive chess games is well worth spending time on. 
The channel is conveniently laid out in various playlists of interest, Bobby Fisher, Magnus Carlsen, Garry Kasparov, Immortal games etc, so the user can pick the player or topic they would like.
Kingcrusher is very good at explaining the various reasons why the players were choosing the moves they made. He concentrates a lot on the strategic elements of each position, how this move strengthens the light squares or weakens the dark ones, what opens up avenues and what closes them. Tactics are explained and each position is analysed in great detail where appropriate.
At some crucial positions he will stop and ask you, the viewer, if you are able to figure out the move that is about to come. Hint: It is usually quite a clever tactic.
Tryfon also makes use of computer analysis software in the second pass of the game. Somewhat interestingly though, he does not simply follow the computer lines, but instead tries to find the best "human"move in the position and sees if the computer agrees with him. This makes the videos much more understandable and instructive since computers can have a nasty tendency of coming up with fantasy lines of wild rook sacrifices and incredible moves which will win 130 moves down the line.
The videos vary greatly in length. Older ones are much shorter, but later / more recent ones can be much longer. Expect a lot of videos to be over half an hour, with some even over an hour. 
Click here to access Kingcrusher's YouTube channel Be sure to subscribe as it helps his funding.
Mato:

Mato Jelic is an Australian (former Croatian) chess player who publishes bite sized chess videos on YouTube. His rating is around 2100 (Australian Chess Federation).
Mato's back story is quite interesting, in that he had stopped playing chess for many years, but then one day borrowed a book on Judith Polgar's best games. The very next day he had a horrible motorcycle accident which left him bedridden for a long time, with nothing better to do that study the book he had taken out at the library. This got him back into chess, and lucky for us, made him want to share his chess knowledge.
Like Kingcrusher,  Mato's channel also has various playlists where you can access famous players games in various categories.
The videos are much shorter, five to ten minutes, but done with much enthusiasm and an incredible accent. Mato likes to explain very briefly what the most popular moves in each opening might be and why the combatants chose their variation before going into the middlegame.
His main story leads up to the most interesting position (sometimes there may be more of these) of the game, usually involving a tactic, where he will ask you to stop the video and try and figure out what the best move would be for yourself. As always with chess, you will learn better if you do actually sit down and study the position and try and think it out for yourself.
Mato will then show you the move, and sometimes variations that does not work to increase your understanding of the position.
Click here to access Mato's YouTube channel Be sure to subscribe as it helps his funding.